Brooks & Hendricks Partner Joe Hendricks Featured in Logan Journal Article
Brooks & Hendricks attorney Joe Hendricks speech to the Chamber of Commerce featured in Logan Journal Article
For the entire article click
here
: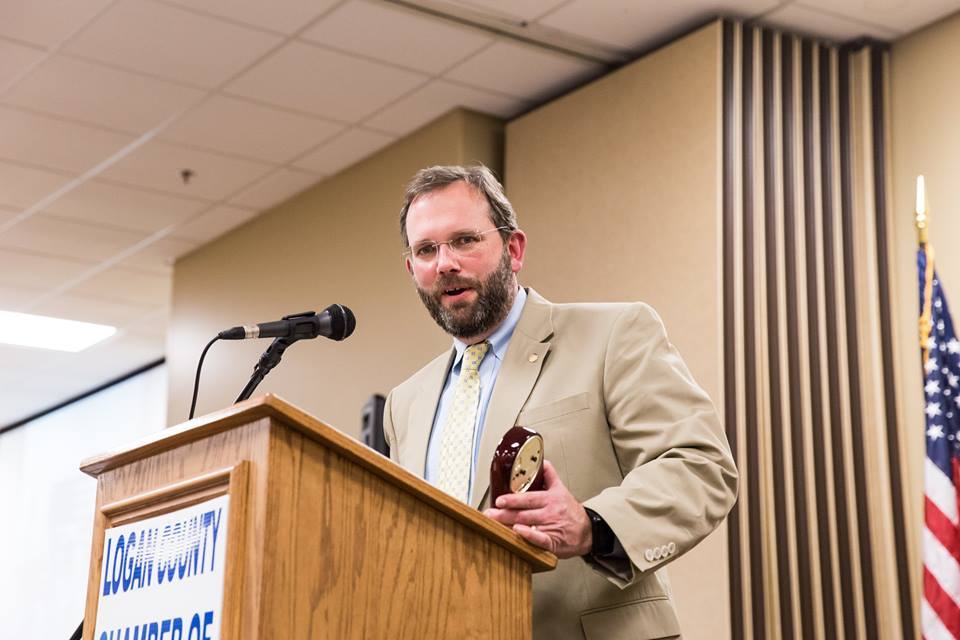 Hendricks issues challenge
After being honored by current President King Simpson, 2016 President Joe Hendricks thanked some of those who helped him during his year in office, including former executive director Ryan Craig and current executive director Tammy Tinsley along with Tobacco & Heritage Festival chairs Krystal Gunderson and Ben Kemplin and his executive committee—King Simpson, Shane Hayes, Ethan Holloway, Gary Grohovsky and Mandy Hendley. Long-time leader Mike McCormick was specially honored for his years of service.
Hendricks drew on his own experiences as a graduate of Logan County High School who went away to college, practiced law in both the private and public sectors in Georgia, and then brought his family home to open a law practice with partner Ami Brooks in Russellville.
He commended Logan Fiscal Court on its decision to purchase Wildcat Hollow campsite from the Boy Scouts. It has a large lake, many acres of green space, and buildings for meetings and lodging.
Noting Logan County's agriculture heritage, he said more spaces are needed for families to enjoy the great outdoors. "I hope fiscal court makes it a great place to play, helping make Logan County a nice place to live," Hendricks said.
"Last year I said we need to be sure that any kid who graduates from one of our two high schools (Logan County and Russellville) will be able to get a job. We also need to be sure that Logan County will be the place where they want to live."